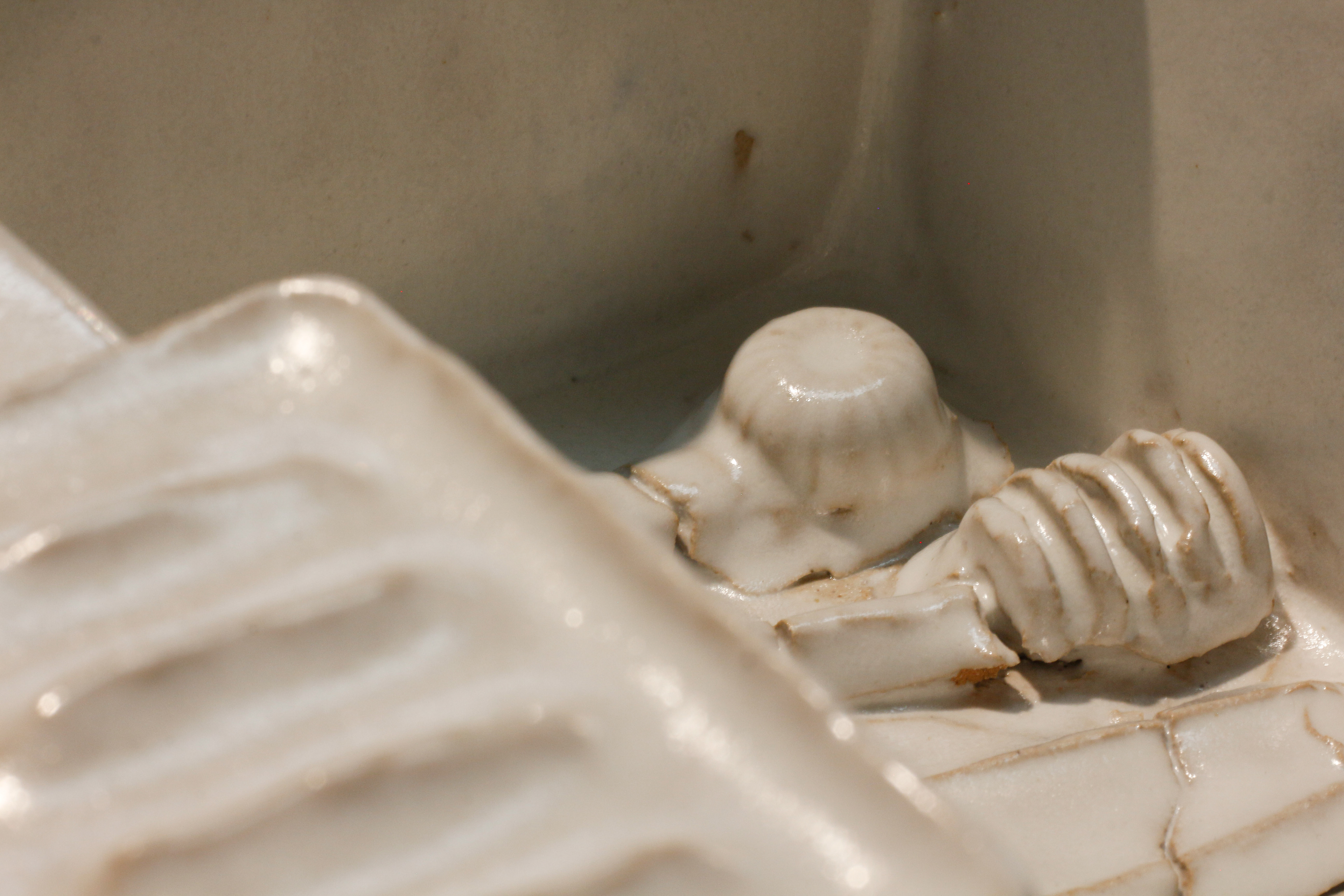 What is that pile of dishes you have to do saying? Did you enjoy your meal? Should the sink be emptied eventually? Sink celebration specifically is a celebration of the vessel after a child's birthday party. Sure it's a mess, but it's a sweet one, with leftover details even if there are no leftovers. 
The press-molds in the bottom of the basin evoke an ancient artifact, some forgotten utensil now cemented in ceramic. They were incorporated to act as these small, simple visual cues of a classic "messy" sink. When combined with the slab-and-pinched dishes, a scene is created. 
Basin 12" x 8" x 6" ; 3 round plates 4.5" ; 3 cups 3 1/2" x 2 1/2"
Glazed ceramic